Science
Your child's favorite item from this Learning Area will appear here.
Say thank you to the clouds for the rain drops from above.
Ernie cares for his indoor house plant.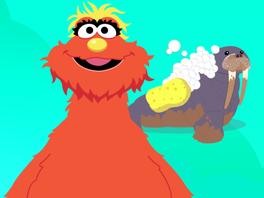 Help Zookeeper Murray wash the animals!
Close
Talk together about the animal you?re cleaning. What do you think it eats? Where do you think it lives? What sound do you think it makes?
Murray introduces the word "float."
A country song about making your own paper.
Your child has not played anything yet